Job description
Graph Synergie, now in its 23rd year of operation and a leader in the field of real estate marketing, leads the way in the use of promotional materials for the communication, marketing and 3D visualization of projects. We specialize in creating the "WOW" factor that brings to life our clients' projects! In order to round out our dynamic team in the heart of Quebec City, we are looking for a skilled Web designer / integrator.
Working environnement

Qualifications
A DEC in Computer Sciences or other similar field;
An interesting portfolio.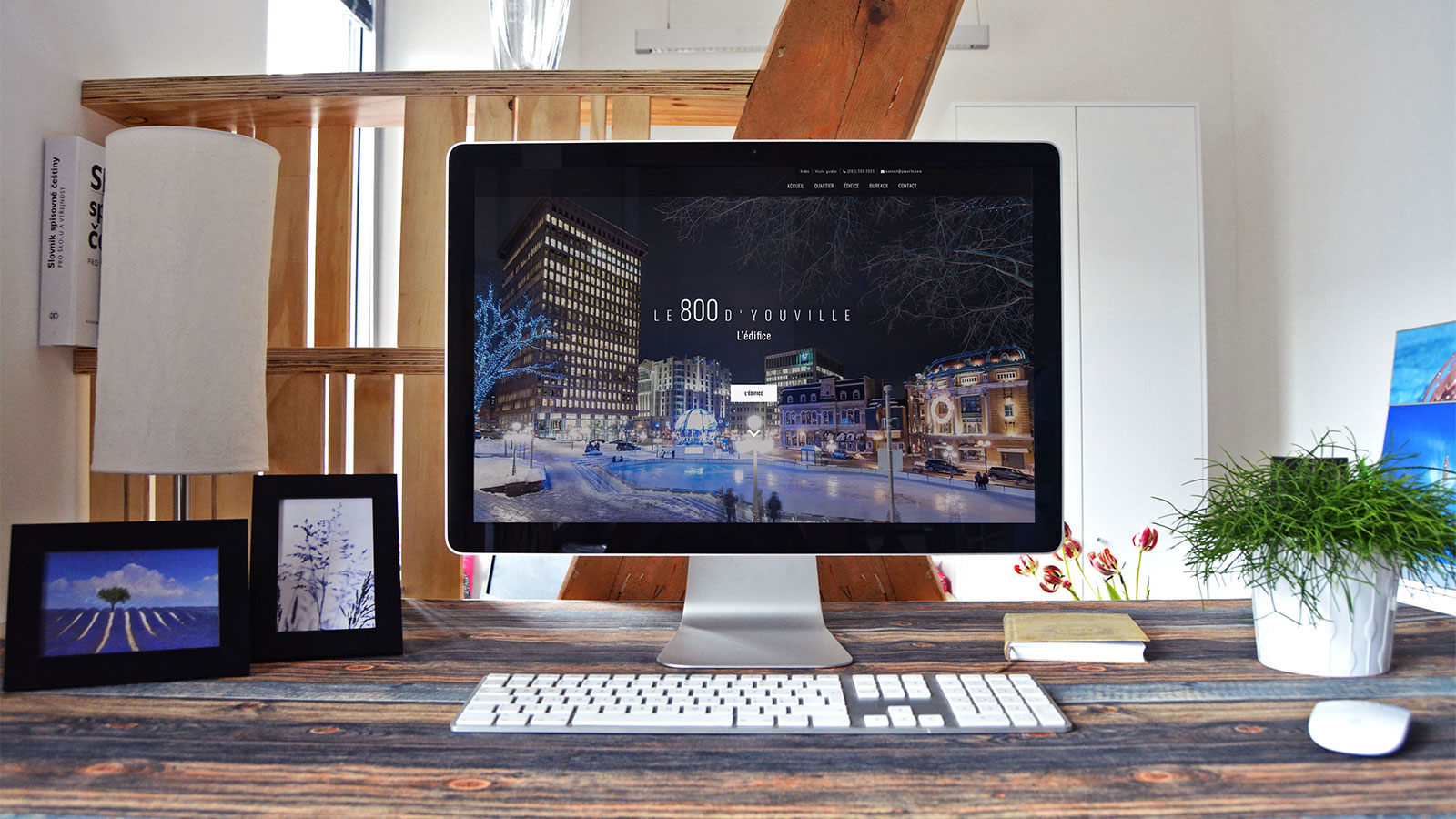 Required skills
Adobe Photoshop / Illustrator;
WordPress (senior level – advantage);
HTML, CSS, JavaScript, PHP;
SEO rules and Google Analytics (advantage).
Special requirements / Software skills
The person we are looking for will be our Web designer / integrator. At the same time, project management ability and a concern for budgetary constraints will provide a definite advantage for candidates.
UI / UX;
Wordpress and other popular plugins;
Adobe Photoshop + Illustrator;
JavaScript / CSS / HTML.
Assets
Experience in creating/ optimizing AdWords campaigns;
Senior level in Computer Graphics (Adobe Suite CC);
Knowledge in user interface / user experience (UI/UX).

Working conditions
Salary to be discussed according to profile and experience. Permanent position, 37.5 hours/week. Career opportunities!
Notes
Please forward your CV along with your Porfolio by email to [email protected]. Only candidates considered most relevant to the need will be notified and eventually scheduled for an interview (all applications will be reviewed). Being resident in the Quebec City region and being able to work on site at our Quebec office are imperatives; however, we are open to receiving applications from the Montreal region.

Benefits
Through the years, we have held events which were just as wacky as they were enjoyable: Rafting, Golf, Karting, Bubble soccer, Tree-to-tree, Paintball, etc. Our Christmas parties are known for being spectacular and not soon forgotten! A ping pong table in the office can easily set off a wild party among our aficionados! Restaurant outings on Fridays and a casual atmosphere!
Group insurance (dental; medical and paramedical; life...)
Group Registered Retirement Savings Plan (RRSP)
Summer schedule: on Friday work ends at 12:30!
Program for training and professional developmentWarm and welcoming office
Floating sick days
Free coffee
Air conditioning
Good team spirit and happy camaraderie!