Job description
Graph Synergie, now in its 23rd year of operation and a leader in the field of real estate marketing, leads the way in the use of promotional materials for the communication, marketing and 3D visualization of projects. We specialize in creating the "WOW" factor that brings to life our clients' projects! In order to round out our dynamic team in the heart of Quebec City, we are looking for a skilled 3D modeler.
Working environnement

Qualifications
Guided by the 3D coordinator, our 3D modeler will be responsible for creating 3D environments.
His or her main duties will be as follows:
3D production (modeling; mapping; lighting...);
Control and creation of settings moods;
Set staging;
Photoshop post-processing;
Coordination with clients and project management (desirable but not required).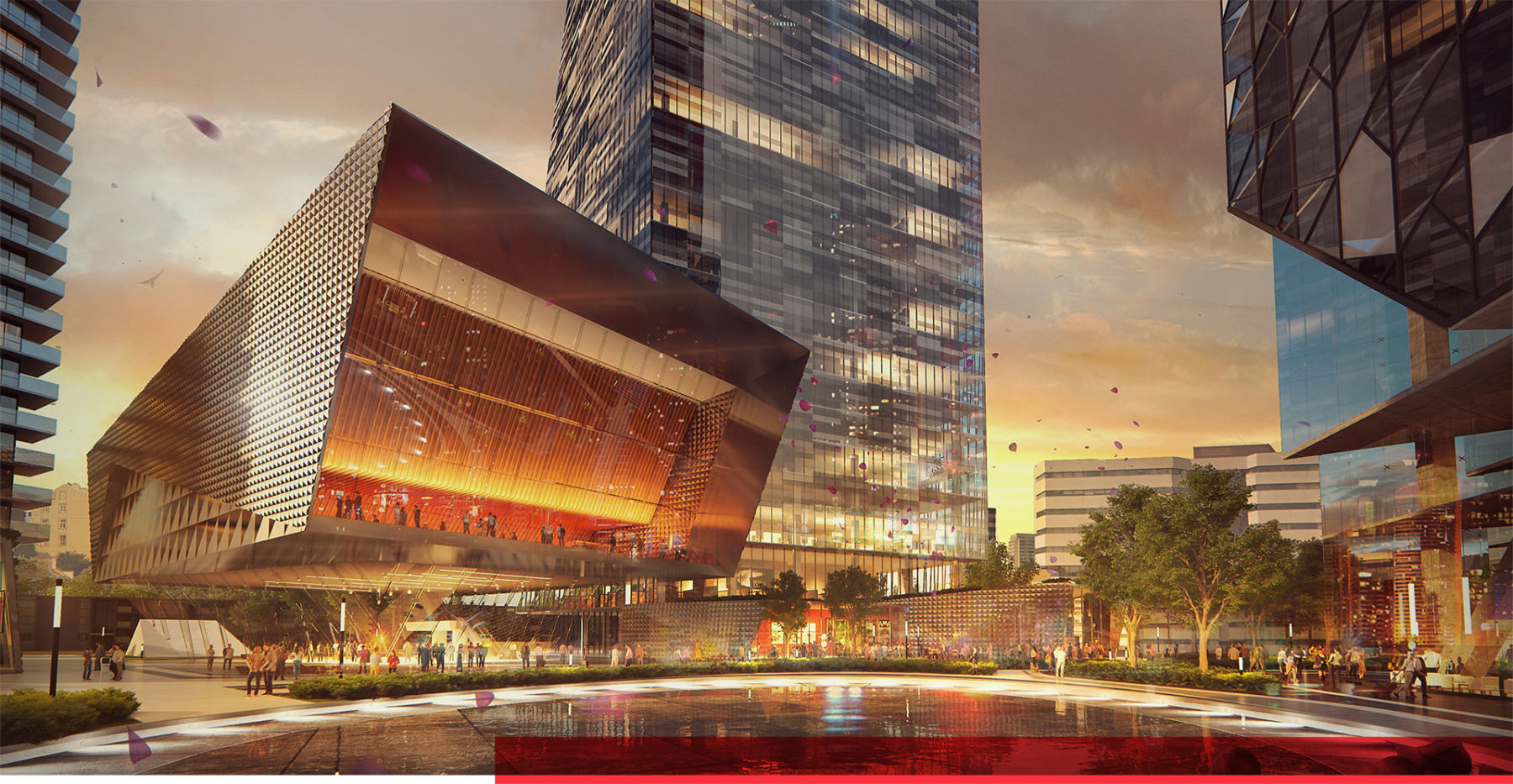 Required skills
We need a person who is both creative and technically skilled in addition to being organized, Two years minimum of solid experience in this specialty are required.
Special requirements / Software skills
The person we are looking for will be our 3D modeler, the creator for 3D environments. At the same time, project management ability and a concern for budgetary constraints will provide a definite advantage for candidates.
Autodesk 3D Studio Max (senior level);
Adobe Photoshop;
VRay rendering engine;
Knowledge of AutoCAD (desirable);
Knowledge of SketchUp (desirable);
Knowledge of Revit (desirable but not required).
Assets
A real interest in architecture and an ability to read AutoCAD plans;
Knowledge of the real estate field as well as sales / marketing solutions;
Skills in management project.

Working conditions
Salary to be discussed according to profile and experience. Permanent position, 37.5 hours/week. Full group insurance plan and group RRSP, along with a fabulous atmosphere! ? Career opportunities!
Notes
Please forward your CV along with your Porfolio by email to [email protected]. Only candidates considered most relevant to the need will be notified and eventually scheduled for an interview (all applications will be reviewed). Being resident in the Quebec City region and being able to work on site at our Quebec office are imperatives; however, we are open to receiving applications from the Montreal region.

Benefits
Through the years, we have held events which were just as wacky as they were enjoyable: Rafting, Golf, Karting, Bubble soccer, Tree-to-tree, Paintball, etc. Our Christmas parties are known for being spectacular and not soon forgotten! A ping pong table in the office can easily set off a wild party among our aficionados! Restaurant outings on Fridays and a casual atmosphere!
Air conditioning
Group insurance (dental; medical and paramedical; life...)
Group Registered Retirement Savings Plan (RRSP)
Warm and welcoming office
Free coffee
Floating sick days
Summer schedule: on Friday work ends at 12:30!
Program for training and professional development
Good team spirit and happy camaraderie!